Join us November 8-9 in Singapore!
Join us for the Stronge Institute for Leading and Learning, focusing on Curriculum, Instruction, and Assessment: What World-class Teachers Do. Join Dr. James Stronge and Dr. Leslie Grant to learn how to use proven instructional strategies and connect them to the curriculum and assessment to maximize student learning. We look forward to seeing you there!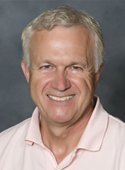 Full-day Conference
Instructional Strategies for World-class Results
Dr. James H. Stronge
While there is no single classroom practice that is effective with all subject matter and all grade levels in all circumstances, we do know that when teachers improve, students improve. This workshop focuses on the important practices of effective teachers, specifically high-yield instructional strategies that can potentially result in more dynamic classrooms and increased student achievement. Topics covered will include a selection of instructional tools, including how to:
• build rigor into every lesson,
• use active learning to improve learning,
• apply research-guided practices to classroom questioning,
• focus on high teacher expectations, and
• analyze instructional strategies to get the most of instruction every day.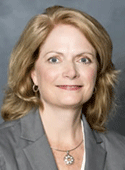 Full-day Conference
Connecting Curriculum and Assessment for World-class Results
Dr. Leslie Grant
World-class learning begins with quality curriculum and assessments. Does your curriculum focus on important outcomes that align with the mission of your school? Is it written in such a way that teachers, students, and parents understand the intended outcomes? This workshop will help participants to:
• learn a process for reviewing their curriculum for critical elements to respond to these questions, and
• extend this to assessment by applying a step-by-step process for ensuring alignment between what and how we assess and a high-quality, world-class curriculum.
You are encouraged to bring teams from your school and to bring samples of your curriculum and assessments developed to assess the curriculum so that we can apply the review process to curriculum and assessments from your school.
Information
Conference:
Friday-Saturday, 8-9 November 2019
Speakers:
Dr. James H. Stronge
Dr. Leslie Grant
Venue:
German European School Singapore
(GESS)
2 Dairy Farm Lane
Singapore 677621
Conference Hours:
Registration at 08:30
Workshop from 09:00-15:30

Lodging
The following hotels are 15-30 minutes away by taxi:
Downloads
Upcoming & Past Stronge Institutes