Join us October 10-12 in Bangkok, Thailand!
Join us for the Stronge Institute for Leading and Learning, focusing on Quality Teachers, Empowered Students: How to Make Instruction Count. Join Dr. James Stronge (pre-conference), Brian Pete, and Dr. Robin Fogarty in learning about how specific teacher qualities, problem-based learning, and personalized learning help to unlock student talent. We look forward to seeing you there!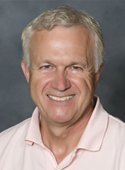 Half-day Pre-conference
Qualities of Effective Teachers:
Improving Schools One Classroom at a Time
Dr. James H. Stronge
Do teachers make a difference in how much and how well students learn? What we've known intuitively all along, we now know empirically: there is a direct, measurable link between teacher effectiveness and student success. This half-day workshop will feature the latest research-to-practice findings detailed in Qualities of Effective Teachers, 3rd Ed. (ASCD, 2018). It will focus on what effective teachers do and how we identify those qualities most desired in the best teachers including:
• Teacher professional knowledge
• Instructional planning
• Instructional delivery
• Student assessment
• Learning environment
• Personal attributes of effective teachers
Full-day Conference
Everyday PBL: Quick Projects to Build Problem-solving Fluency
Brian Pete
How do we prepare our students for the test of life? We teach them how to learn when they are not being taught! It's time to transform instruction into enriched student inquiry learning models. Everyday PBL moves students toward relevance in the curriculum that uses 21st Century, real-world applications. PBL is more practical than theoretical, but as students gain a sense of ownership, through students' empowerment, it changes student behaviors before your eyes. This workshop will help participants to:
• Shift from teacher-led to student-led learning
• Develop authentic problem-solving fluency
• Empower student agency for lifelong challenges
Full-day Conference
Unlocking Student Talent: The New Science of Developing Student Expertise
Dr. Robin Fogarty
Is it true that experts are made with 10,000 hours of practice? Answer: It depends on the kind of practice used. In the classroom, building expertise is about putting kids first by giving them "voice and choice" in their own learning. Personalized learning adapts a metacognitive approach that fosters self-direction, self-monitoring, and self-evaluation. Personalized learning means greater student achievement through self-determined change (interests), challenge (goals), and choice (methods). In short, the thrust is to engage students in ways that they become the "stewards of their own learning." This workshop will help participants to:
• Ignite emotions to motivate students
• Understand "reach & repeat" deliberate practice
• Personalize learning with coaching feedback
Information
Pre-conference:
10 October 2019
Conference: 11-12 October 2019
Speakers:
Dr. James H. Stronge
Brian Pete
Dr. Robin Fogarty
Venue:
Compass Skyview Hotel
12 Sukhumvit 24, Klongton
Klongtoey, Bangkok 10111
+66 2 011 1185
Pre-conference Hours:
Registration at 12:30
Workshop from 13:00-15:30
Conference Hours:
Registration at 8:30
Workshop from 9:00-15:30
Lodging
Compass Skyview Hotel
12 Sukhumvit 24, Klongton
Klongtoey, Bangkok 10111
Reservations:
Hotel Website
Email: rsvns@compassskyviewhotel.com
Phone: +66 2 011 1111
Fax: +66 2 011 1198
Conference Rate:
Single- THB 4,200* ($132 USD)
*Refer to Stronge Institute when booking. Ask about cancellation and no-show policies.
Downloads
Upcoming & Past Stronge Institutes