Join us October 30th in Williamsburg, Virginia!
Join us for the Stronge Institute, focused on Classroom Assessment for Leading and Learning. Led by three experts in the field, participants will learn about using assessment to monitor and improve student achievement, quality formative assessment and its connection to the curriculum and instruction, and how to build and use teacher-made assessments to improve student learning. We're looking forward to seeing you there!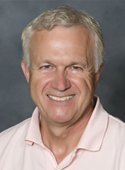 Keynote:
Qualities of Effective Teachers:
Moving from Assessment to Achievement
Dr. James H. Stronge
How important is classroom assessment in monitoring and improving student achievement? This workshop addresses three levels of classroom assessment that can and should be used to better focus instructional planning and delivery on student improvement: 1) pre-assessment, 2) on-going assessment, and 3) post-assessment. The workshop uses research-based processes and practices to sharpen teacher/administrator skills on how to build and use solid classroom assessment.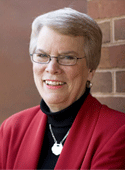 Featured Speaker:
Formative Assessment and the Curriculum/Assessment/Instruction Connection
Dr. Carol Ann Tomlinson
The purpose of formative assessment is to provide insights to teachers and students so they can make better decisions about teaching and learning than they would likely have made without those insights. In other words, formative assessment helps us bridge the inevitable gap between where students are in a learning sequence and where we would wish them to be. This session will guide participants in exploring the nature and intent of quality formative assessment, various approaches to formatively assessing learners, and how to use formative assessment information to plan instruction that attends to both content requirements and students' varied learning needs. We'll analyze teacher examples of formative assessment, teacher reflections on the role of formative assessment in their work, and classroom videos to understand more deeply both the common sense and power of formative assessment in student and teacher success.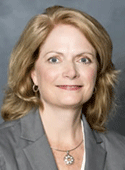 Featured Speaker:
How to Build and Use Teacher-Made Assessments to Improve Student Learning
Dr. Leslie Grant
Classroom teachers make instructional decisions every day based on information gleaned from assessments. How do we ensure that assessments are rigorous, relevant, and aligned to expectations for student learning? This session will guide participants in a process for creating the range of assessments to include traditional paper-pencil assessments and performance-based assessments. The process will focus on analyzing the content and cognitive level of learning expectations and developing skills in aligning assessments to learning expectations. Finally, participants will use skills to critique current assessments and apply skills to their own assessments. It is recommended that teams within schools attend, when possible. This session will focus on take aways you can apply immediately in your for improving the creation and use of high-quality, classroom-based assessments.